You recently had your riding video on Pinkbike, which did really well – what's the reception been like?
It was really cool to see how many views we had and to see that people liked what we did, it was my first professional video too so I'm happy.

 Tell me about you, when did you start riding?
I started riding six years ago. Before riding (mountain) bikes I did a lot of quad and moto riding. I don't really want to go down the competition route, it's more about riding for fun and meeting people.

 How did you actually get into riding in the first place?
My dad brought me to the bike park once and I loved it straight away so we continued going and now I go riding with friends and it's a bit of a family thing.

 You're only 16, you've already had various sponsorship deals and offers, how have you got to this point?
When I'm not at school and the weather is good I am always riding. I don't really have any specific training or do anything special.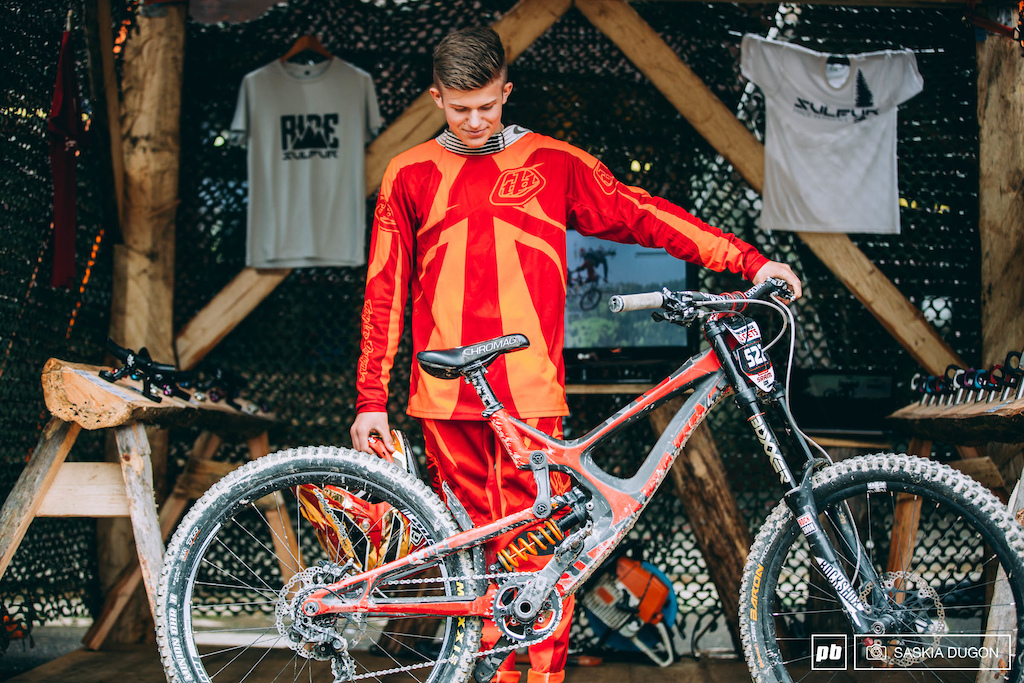 Where do you live at the moment?
I live in Alsace – it's in northern France near Germany and that's the main place I ride.

 What's the riding like near home?
There are two main bike parks, one is La Bresse where we made the video – it's also known for World Cups and also in Lac Blanc which is another bike park, but all around the Vosges, a couple of mountains in Northern France. I ride all around there and I like to go to the Alps when I have time.

 Do you ride just downhill, or do you enjoy other disciplines too?
I do dirt jumping also and a bit of enduro, not just downhill.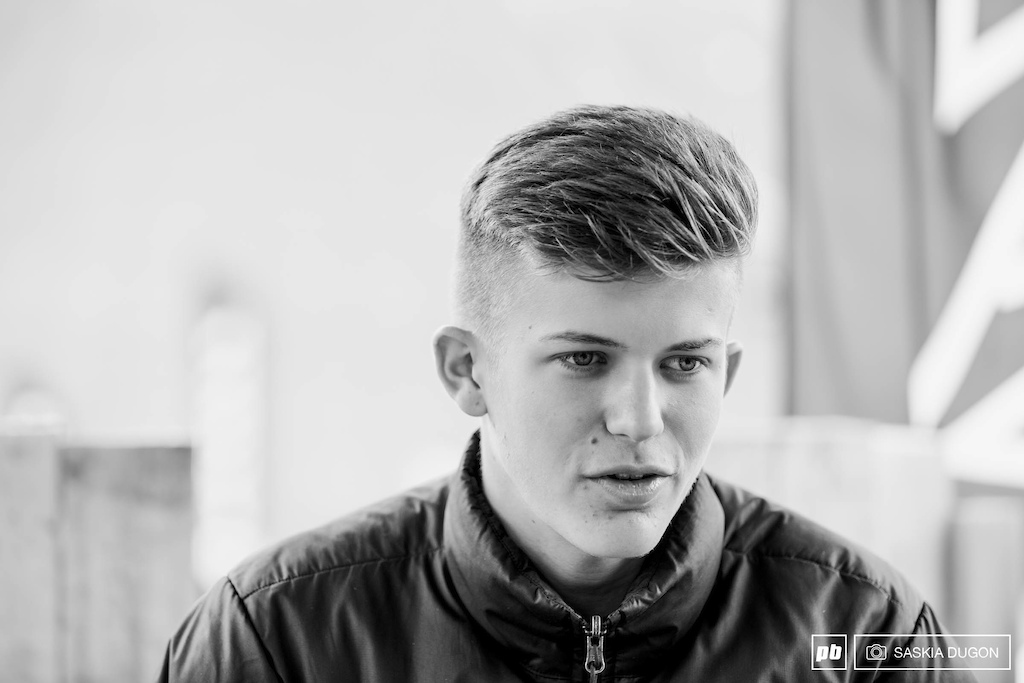 You've had support from Sulfur Components from the start and you've just signed with Intense France too, how did that all come about?
A guy from Intense contacted me to see if I would be interested in signing with them… I didn't know anyone there.

 How did Intense become aware of you?
A friend of mine knows someone at Intense and he talked to him about me and they got in touch and it went from there.

 I know you said riding wasn't about racing for you, but have you done any in the past?
I'm doing a few competitions this season and I did a few last year but it's all about fun for me, I don't want to be number one or anything like that.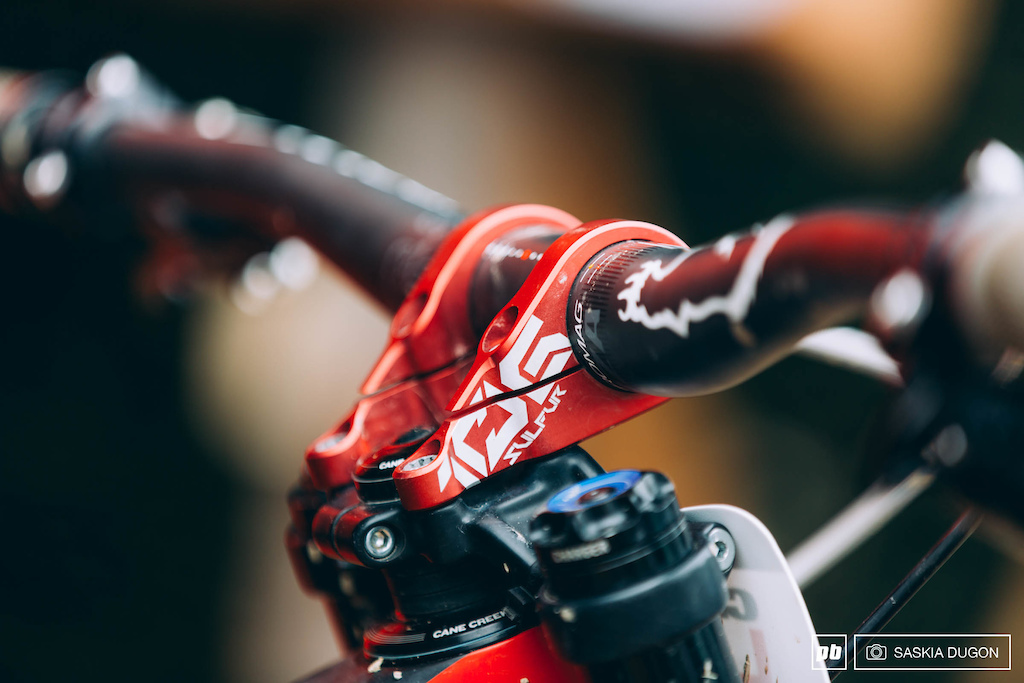 After the success of your recent edit are you hoping to do more?
Following the video, I've had sponsorship offers from around the world but I still want to keep doing what I'm doing, but this may change if I get more sponsors in the future. For now, it's all about fun.

 What else do you do aside from riding?
I'm still in school at the moment but when I'm not at school I'm riding my bikes or motorbikes.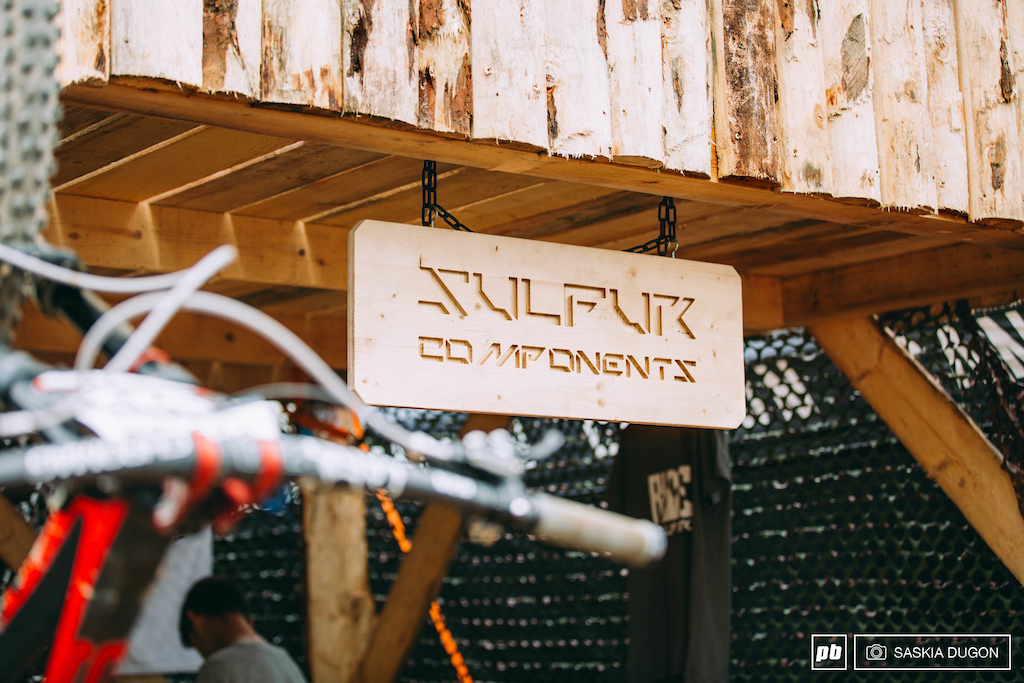 What are your plans for the next few years? 
I really want to do Crankworx Whistler! Crankworx Les Gets was a first for me but unfortunately, I hurt my shoulder in downhill practice and was unable to compete. I did ride in the whip offs but I didn't make it to the finals…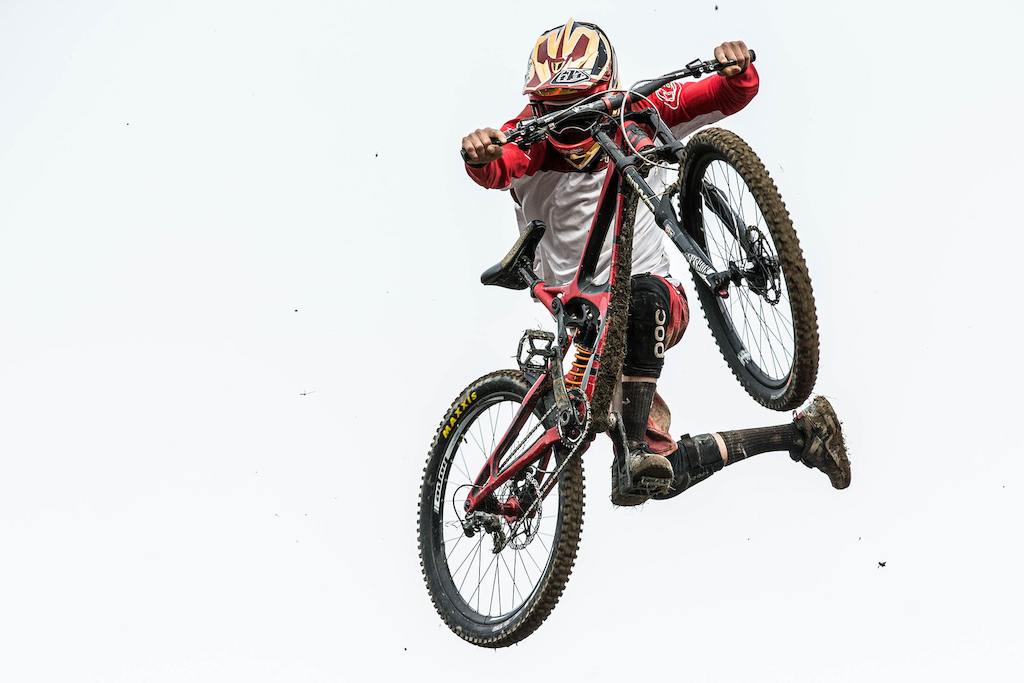 You've recently signed with Intense France, how's the bike and how are things going for you?
At first, I was sponsored by Banshee France then I moved to Devinci and I got a frame deal, then I bought myself a Trek and this is the first year on Intense for me.

 Talk me through your bike set up?
I really like my new bike, I do all the set up myself and just ride what feels right but Sulfur have helped me a lot when it comes to suspension settings.

 What is your deal with Intense, do you have a contract?
I have an ambassador contract with Intense that entitles me to discount but basically, I have my own shop that means I get the bike for free and they are helping me but Intense give me a great discount.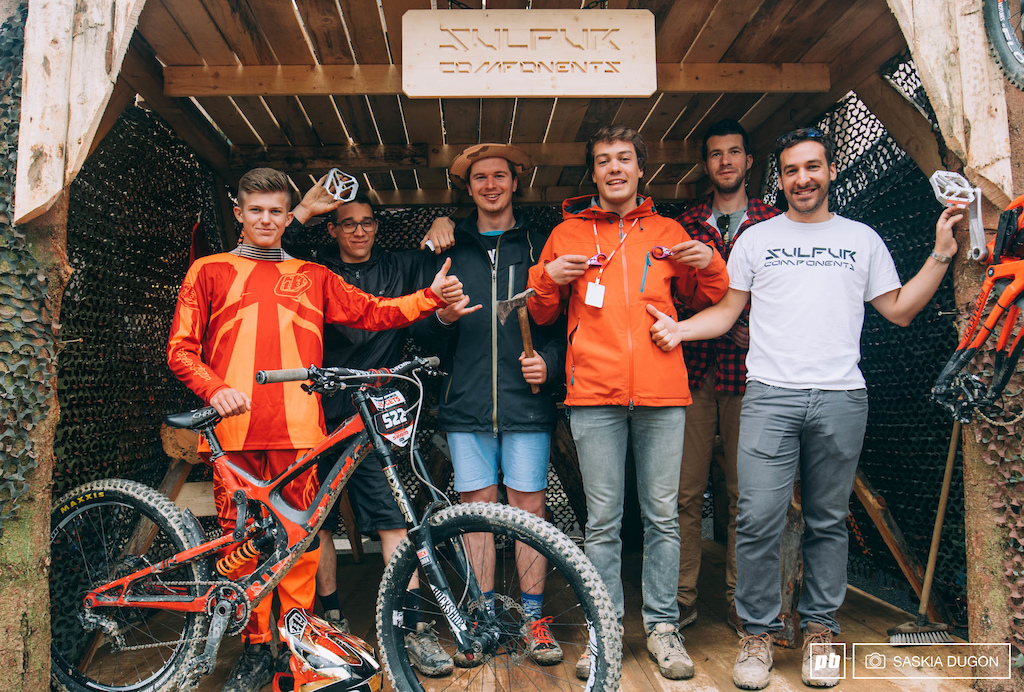 You run Sulfur Components on the Intense, what support do you get from them?
I get stems and I worked with them to help develop the rise and the position of the handlebars for the stems.

 Is there anything you like to ride in particular?
I like jumps a lot but I like a bit of everything; bike park, freeride, roots. Everything is good for me.

 Is there a particular reason you don't really want to race and is this likely to change?
For now, I don't think it will change. It's the atmosphere and the pressure that surrounds competition that I don't enjoy, it's not as good as riding for fun. That's the reason why, competition isn't my goal, I don't want to be number one I just want to meet people and enjoy it.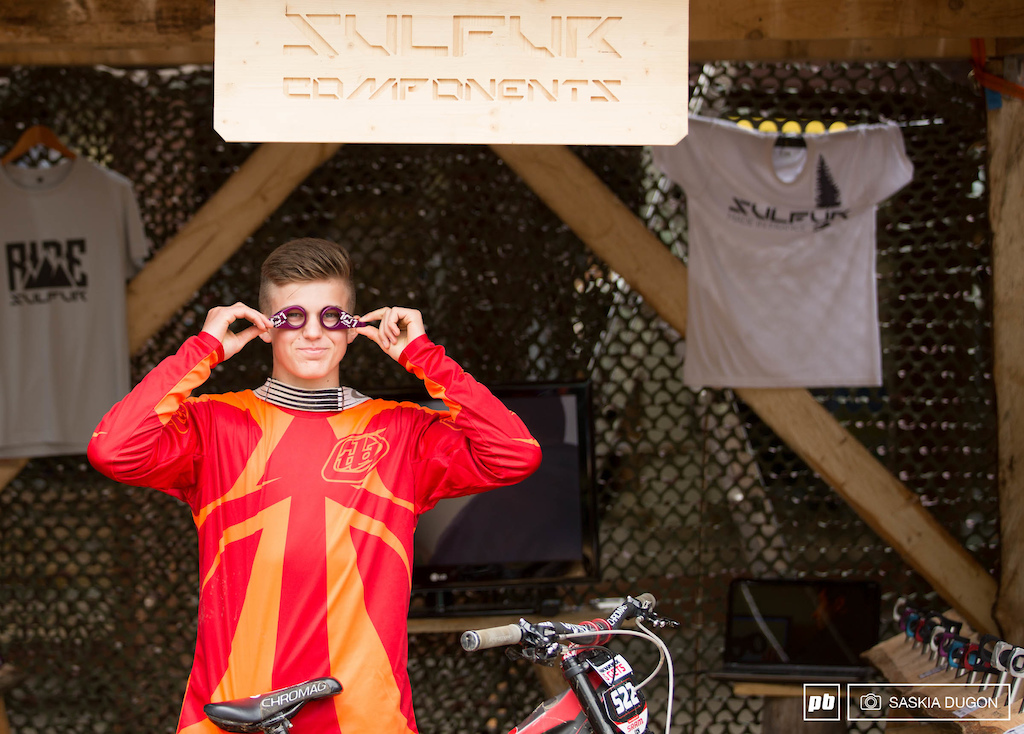 What's the ultimate dream for you with you riding?
My dream would be to ride all around the world and to be able to travel, traveling is my big dream. I'm not really into competing but I'd like to travel to discover new spots and meet new people and keep making videos and doing projects.